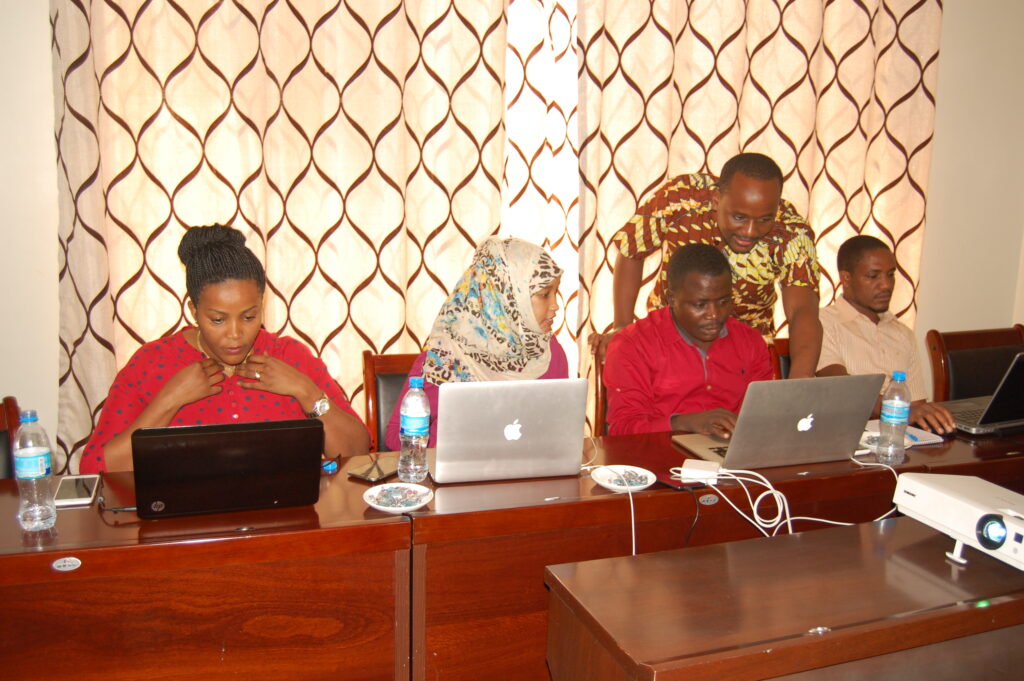 Through years of experience working with different customers, we truly understand professional Training no longer need a heavily theory based but rather a practical oriented with applicable knowledge.
We provide modern, up-to-date training on variety of Information Technology fields. Our experienced trainers as well as our practical strategy will revolutionize the way your team works.
Our Training are Categorized as follows:
Executive Trainings. These are training aimed at introducing Managers and Directors both in ICT and non-ICT departments into the digital world, imparting up-to-date understanding of digital challenges as well as different matters that will help them understand the issues and apply proper solutions and policies that will boost innovation and creativity making their organizations thereby making them cost effective and efficient.

Developers' Training. This training is aimed at introducing Organization's Software Developers/System Analysts into variety of Technologies that need to be well grasped for organization growth and efficiency. These includes different Programming Languages, Development Tools and Platform and application security to name a few.

System Administrator's Training. This is focused on helping System Administrators to understand and solve day-to-day challenges, fortify their infrastructures and a lot more involving systems administration. In the world of cyber challenges, with attacks happening every side, you need to get your system administrators prepared.

Database Administrators' Training. The courses that are focused on database matters ranging from introduction to the world of databases to such advanced concept as database optimization, protection and architecture and migration issues.

Systems Security Training. This aims at introducing and updating the trainee to the facts of the current attack vectors, vulnerabilities and proper defense of electronic systems. We teach the principles of security and how you can secure your assets and applications against the dangerous world of digital attacks.